Win £500 & Amazing Prizes With Uni Of Bolton!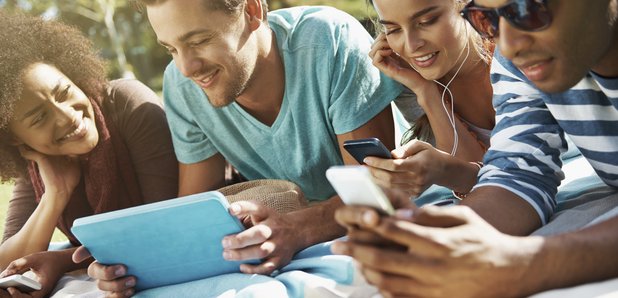 Getting your head in the game and thinking about your next steps for September? It's not too late to apply for University of Bolton, as they still have places left for courses starting this year!
And if uni is on your mind we've got some advice for you, Adam Brown is sharing all of his top tips for student life on his Friday shows until the end of July and giving you the chance to win some fantastic prizes - all thanks to the amazing courses available to study at University of Bolton.
Listen to Adam every Friday through to 28th July for your chance to win BIG every week, as we big up some of their subjects.
Take a look at what's up for grabs:
Friday 21st July – An Amazon Echo and £100
Friday 28th July - £500
PLUS we've £500 to be won here online too. Answer the question before
7pm on Friday 28th July for the chance to win.
On Air Competition Terms & Conditions here
University of Bolton is a modern and dynamic university delivering top-class, industry-relevant courses. With a wide range of courses available from undergraduate to postgraduate and PGCEs, whatever you want to be, there's sure to be a course for you.
There's Accountancy, Civil Engineering, Computing, Dental Sciences, Law, Maths, Nursing, Psychology, Sound Engineering, Theatre & Performing Arts and LOADS more to choose from.
As part of their Teaching Intensive, Research Informed approach, they aim to provide study and learning environments which are as close as possible to what you'd find in the real world.
They work with employers to ensure that they have industry-standard equipment and they provide the best in simulated learning. Many of their facilities are even used by their partner organisations and industry.