Rob and Wingman DJ at Robbie Williams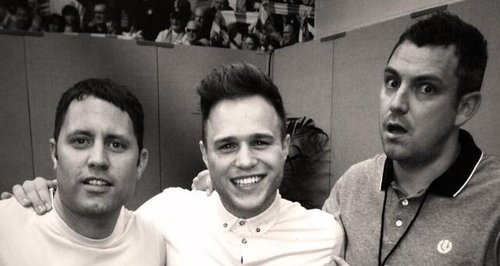 Last Friday, Rob and Wingman took to the stage to DJ in front of 60,000 people!
Robbie Williams took his stadium tour to the Ethiad last week and when his team called on Rob and Wingman to open the show they were more than happy to help.
As well as entertaining a crowd of 60,000 people with the biggest hits the pair also caught up with Olly Murs in his dressing room before the show kicked off.
Check out Rob and Wingman on stage here:

And here's the link to the guided tour of Olly Murs dressing room: