WIN: Get Your Hands On £1000 And Four Tickets To The Color Run!
10 April 2017, 00:01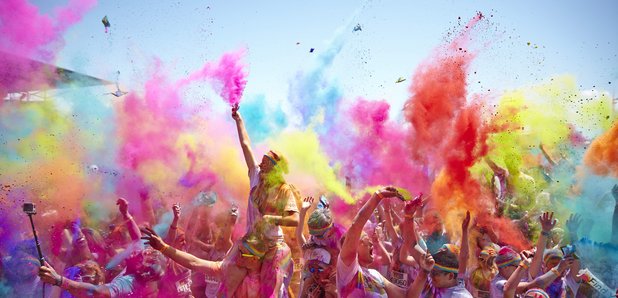 Win your way to taking part in the Color Run for you and three mates AND a cool £1k too!
The Color Run is back for the FIFTH year running - and you could win your way to being there with this chance to bag four tickets... and an AMAZING £1000 too!
2017 sees the Color Run take on a 'dream' theme - complete with unicorns and foam clouds lining the 5km route around London - as if the chance to get covered by all the colours of the rainbow isn't enough of an incentive!
For the first time, participants will feel on top of the world in the brand new Cloud Foam Zone as they run through dreamy foam, and will be delighted by new colours in the classic Color Zones. At the Finish Festival, participants get the ultimate colour inspiration as they party with friends and family amidst vibrant bursts of Color Throws.
Each Color Runner will receive a limited edition Dream Tour event t-shirt, embroidered headband, a fun temporary tattoo and a one of a kind happiness band. Whether you bring your squad of BFFs or your family, it's a 5km course that will have everyone feeling like they're on Cloud Nine.
Enter below to win tickets for you plus 4 friends, plus £1,000 cash!