Goosebumps Alive: The One-Time-Only Immersive Experience Arrives In London!
4 April 2016, 12:00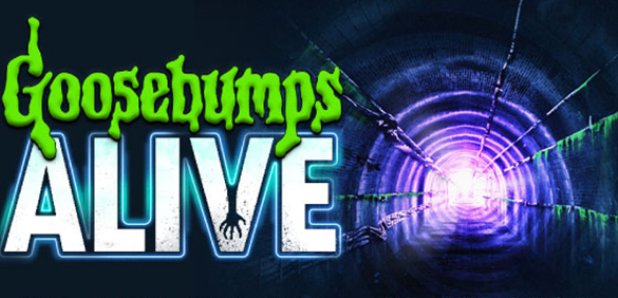 The 90s phenomenon will come alive at Waterloo from April this year.
The world theatre premiere of Goosebumps ALIVE arrives exclusively to London at award-winning arts venue The Vaults this April.
The venue has created an immersive world alongside Goosebumps publisher Scholastic all based on R.L. Stine's hugely popular book series - the second best-selling book series of ALL time!
Theatre goers will wind their way through the abandoned railway tunnel of the vaults all while facing TERRIFYING Goosebumps style experiences like being buried alive (yikes!) and attacked by monsters (when you go to the toilet!).
Buy Tickets To Goosebumps Alive:
"I've wanted to take Goosebumps to the stage for years but had to make sure I could do justice to R.L. Stan's trademark combination of horror and humour," The Vaults director Kieron Vanstone said. "I've been a lifelong fan of Goosebumps - who could forget Night Of The Living Dummy? - and am thrilled to be bringing these shows to London next year, along with some of the best creative talent around."
A children's version of the Goosebumps ALIVE show is also set to launch on weekends from 14th May.
Goosebumps ALIVE is currently booking from 6 April to 5 June.