Copacabana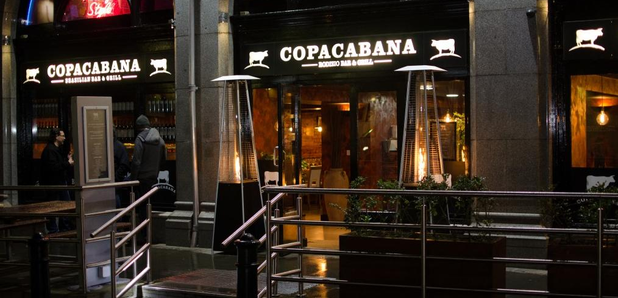 Copacabana is an authentic Brazilian steakhouse that combines delicious prime cuts of meat roasted in our traditional way. Copacabana features continuous table side service of different prime cuts of meat, including beef, chicken, pork and lamb.
A range of mouth-watering cuts of meat cooked on an open fire, which are then carved at the table (Full Rodizio). You decide the pace of your meal with discs which are provided for each diner.

One side is Green which signals to their meat cuters that you would like more; and the other side is Red, which you can turn to when you have finished or simply wish to take a break. They won't stop serving you meats until you tell us to!

Find them:
1 St Johns House
Queen Square, L1 1RH
TEL: 0151 708 8890