Listening On Android & Other Phones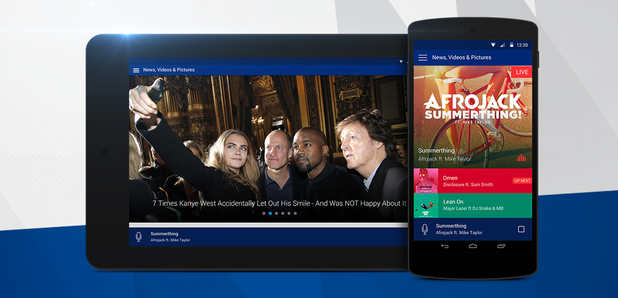 Get all your music, video and pop news in one place with the free Capital FM app
Android

We couldn't be more excited to put our new app in your hands... because it's going to revolutionise how you listen to the radio!
Now you can 'Love' your fave tracks to hear them more, or skip any track that you're pretty much over - you're totally in control!
All you need to do is update your app via the App Store or on Google Play, and swipe left when listening to live radio to enter My Capital.
In My Capital you can see the next 8 upcoming songs, and if there's one you're not feeling right now, just swipe it left (just like Tinder) to replace it with another track from our epic playlist.
Features:
- Listen to live radio on the move in high quality
- Look at related images, news and videos for any song currently playing
- Find the latest music news for every artist as it happens
- Browse the whole week's schedule
And much, much more...
Windows Phone

Capital FM's free app. All your favourite music in one place.
Listen to the radio for free with the Capital app, giving you the best Pop, Chart and Hit music from Rihanna, The Wanted, One Direction, Beyonce and more.
Get to know which songs are playing and the artists singing.