FAQs: Got A Question About Our Summertime Ball 2016? Step This Way...
19 April 2016, 11:17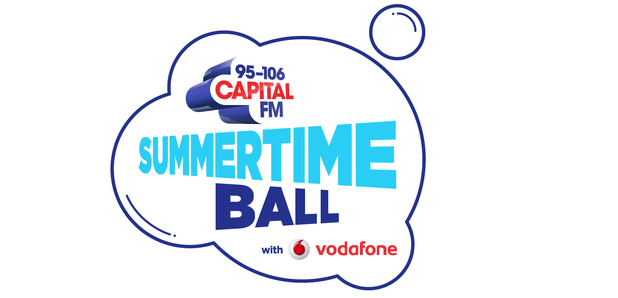 Get all the latest information on line up, tickets and prices, date and venue and more for Capital's Summertime Ball 2016 with Vodafone.
Capital's Summertime Ball 2016 with Vodafone is back - and it's this summer's BIGGEST party!
When and where is the Summertime Ball?
Capital's Summertime Ball with Vodafone will take place on Saturday June 11th 2016 at Wembley Stadium in London (HA9 0WS).
2016 Summertime Ball line-up. Who is performing?
We've got a HUGE line-up for you this year - including ZAYN, Little Mix, Nathan Sykes, Mike Posner, Craig David & more!
How can I watch the Summertime Ball?
On Saturday 11th June, we'll be broadcasting live backstage from 6am on Capital, have exclusive behind-the-scenes access with our live blog from 12pm and you can watch all the hottest performances on Capital TV from 5pm.
Oh, and don't miss our EXCLUSIVE Facebook Live streams hosted by Jack & Conor Maynard over on our Facebook page!
Where can I buy Summertime Ball tickets from?
Tickets are now sold out! The only way to get in, is to win! So make sure to tune in to Capital to find out how.
I've purchased Summertime Ball tickets. When will I receive them?
You will receive your tickets from our ticketing partners AXS. Tickets have been printed and are being sent in batches. You may not receive them until three to four days before the concert. Please call 08448 24 48 24 if you have a query about your order or go online at www.axs.com. All ticket enquiries should be addressed to AXS as we do not hold any information on your booking.
How can I travel to Wembley for the Ball?
Wembley Stadium is a public transport destination, click here for the latest travel information and plan your journey in advance from home. For information on National Express Coaches travelling to the stadium for the Summertime Ball click here.
What time does the Summertime Ball start and finish?
Although exact show timings are TBC, we expect doors to open at 1pm, the event to start at approx. 3pm and finish before 10.30pm. Please note these timings are subject to change.
I am a wheelchair user or I need assistance is there a dedicated number to try and book my tickets?
Wembley Stadium has 310 wheelchair accessible spaces with an equal number of adjacent seats available for Personal Assistants. They also have 100 enhanced amenity seats for ambulant disabled visitors, or visitors attending with assistance dogs. The seats are situated on all 5 levels of the Stadium, and are available in all areas of the seating bowl. Assistance dogs are not permitted in other seating areas.
Tickets for these areas are handled directly by Wembley Stadium and cannot be booked online or via any other method or the official ticket agents. The dedicated booking number at Wembley is 0800 169 2007, option 7.
Other Key Event Information
Children under 15 must be accompanied by an adult aged 18 or over who is responsible for them at all times.

Standing areas are not suitable for those under 5 years old.

The Stadium operates a Challenge 25 policy on alcohol. Please bring proof of ID to show you are over 18 in order to purchase alcohol.

Level 5 has a steep gradient and is unsuitable for vertigo sufferers.
This summer's BIGGEST party is coming! #CapitalSTB
Get All The Exclusives First With The Free Capital App
Hottest From The #CapitalSTB
Tinie Tempah feat. Zara Larsson - 'Girls Like' (Live At The Summertime Ball 2016
Tinie Tempah feat. Zara Larsson - 'Girls Like' (Live At The Summertime Ball 2016
03:17