Get Your Jingle Bell Ball Merchandise Right Now!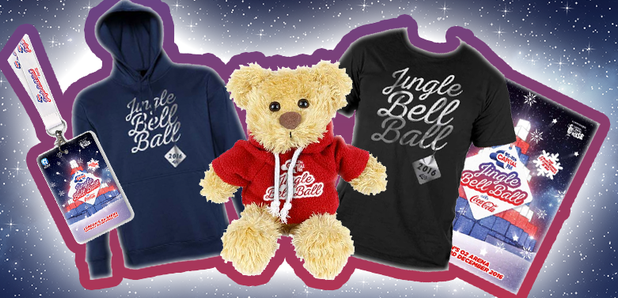 You can celebrate being part of the BIGGEST Ball at Christmas with some OFFICIAL #CapitalJBB merchandise!
If you want to make the 2016 Capital Jingle Bell Ball with Coca-Cola one to remember, you can grab yourself some official merchandise right now!
Want to wake up with memories of Shawn Mendes? There's a Jingle Bell Ball teddy bear just for you!
Have the urge to show off the fact you were raving to Martin Garrix or Calvin Harris, make your mates jealous with a t-shirt!
Feeling as cold as the man who broke the Little Mix ladies' hearts? Get toasty with a JBB jumper!
Fancy some cake (by the ocean) with DNCE? We've got a #CapitalJBB bakery kit! Okay, we're just kidding on that last one, but you can still get your mits on some amazing merch to commemorate the UK's BIGGEST Christmas party!