Jingle Bell Ball: Frequently Asked Questions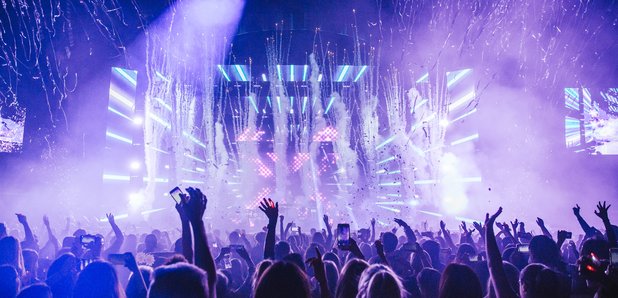 Hyped and ready for the #CapitalJBB - but want to get tickets? When is this year's show? Who's on the Jingle Bell Ball line-up? We've got all of your questions sorted right here!
Q. When and where is this year's Jingle Bell Ball?
-->We're taking over The O2 for the tenth year on Saturday 9th and Sunday 10th December 2017. -->
Q: How do I get Capital Jingle Bell Ball tickets?
Tickets will be available to buy on our general sale from Thursday 9th November at 8am via capitalfm.com
Q: Is there a pre-sale for tickets?
Capital VIPs get exclusive access to our pre-sale from Tuesday, 7th November at 8am. Anyone registered as a Capital VIP by 23:59 on Sunday 5th November will gain access.
Q: When will I get my Jingle Bell Ball tickets?
Tickets will be sent out by our ticket providers. Please contact AXS or StubHub if you have any queries regarding your order.
Q: How can I win tickets?
All will be revealed VERY soon... ;)
Q: Who is on the Jingle Bell Ball lineup this year?
The likes of Rita Ora, Major Lazer, James Arthur, Craig David, Anne Marie & Niall Horan are among the huge list of names announced for the UK's BIGGEST Christmas party. Check out the full 2017 line-up here.
The artist and billed performer line up may be subject to change at any time without notice.
Q: What is this year's running order?
What's the matter, don't like surprises? ;)
Q: Is there a dress code for the Jingle Bell Ball?
Dress to PAAAAARRRTTY! On a serious note we do suggest to take into account the current cold weather for travelling to and from the venue. Layer up!
Q: What's this year's hashtag?
Follow all the action, and send us your selfies, using #CapitalJBB on Twitter, Instagram and Facebook.
Q: When does the show start?
Doors open at 16:30 on both days of the show. The show is scheduled to start at 18:00 and finish at roughly 22:00.
These timings are subject to change.
Q: Can I get something to eat and drink at The O2?
Of course! For details on the bars and restaurants at The O2 check out the details on the official site. Outside food and drink is not permitted inside the arena bowl.
Q: Are there age restrictions in place for attending Jingle Bell Ball at The O2 Arena?
For The O2 Arena, Children under 15 must be accompanied by an adult aged 18 or over. If you look under 25, you will be asked for ID to purchase alcohol.
Q: Can I take my camera along?
The O2 states in its terms and conditions that "the use of unauthorised cameras, video or sound recording equipment is prohibited and such items may be confiscated". We think you'll be fine to take along your personal camera or camera phone, but professional camera equipment will not be allowed into the venue. If in doubt, contact The O2 directly.
Long story short: Your phone is fine, but leave the big camera with the massive lens at home.
Q: Can I bring signs along to show declare my love for ______?
Erm, YES! We LOVE seeing how creative you can get with your props! Just try not to block the view of whoever's sat around you - they wanna see your fave too, not the back of your sign!
Q: I couldn't get tickets/am working that day - how can I watch the Jingle Bell Ball from home?
Don't worry, if you didn't manage to get your hands on tickets (they REALLY went quick this year!) we've got your sorted! We've got a dedicated team backstage who'll be bringing you ALL the backstage gossip as it happens - on the radio, on CapitalFM.com through our live blog and on the Capital App.
We'll even bring you the hottest performance videos from on stage - so you'll get to feel like you were ACTUALLY there! (But probably miss your chance at proposing to Niall Horan. Sorry, but we can't do anything about that!)
Q: How do I get to, and get home, from the venue?
For up-to-the-minute travel information on getting to the Jingle Bell Ball check out Capital's Travel and Traffic updates
The easiest way to get to The O2 is via London Underground. North Greenwich station (Zone 2, Jubilee Line) is located a short walk from the main entrance. Trains from Stratford and Central London serve the station every few minutes.
On the Saturday, Tubes run a 24-hour service, roughly every 10 minutes.
On the Sunday, the last train to depart from North Greenwich to Central London is at 23:45 and the last train to Stratford is at 00:16
Thames Clippers serve North Greenwich Pier, for access to The O2 via the River Thames. Get more info at www.thamesclippers.com
Car parking must be booked in advance at www.theo2.co.uk
Customers with specific requirements/access queries should contact The O2 directly on 020 8463 2000 daily from 10am -6pm
Comments