Get Support For Your Local Projects With The Nottingham Building Society's Grants For Good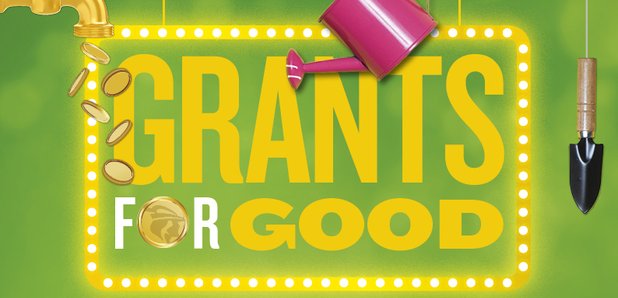 Do you, or somebody that you know, help with a local project within your community? Maybe you help support others with employability, financial education and literacy, or maybe in your spare time you help the homeless?

The Nottingham Building Society want to give you a little extra help by doing good together and providing grants to amazing causes.
Receiving a grant to aid a community project could help your cause in a way like never before. So we want you to help spread the word that The Nottingham Building Society's Grants For Good Scheme is calling for applicants to receive support - and anyone eligible can apply right now!
The Nottingham and Harrison Murray's Doing Good Together Grants scheme is administered by Nottinghamshire Community Foundation (who work with community foundations across the country) and supports grass-root causes based locally to it's branches. Over the last six years they have donated over £100,000 to charities like the Canaan Trust in Nottingham, Ecletric Enterprises in Loughborough and The Storehouse in Skegness, all directly benefitting around 1,000 local people every year year.
In 2017, Nottingham Building Society aim to offer a number of grants, to aid projects supporting education, financial security, housing and employability for local people to help their local communities to flourish.
What you can receive support with:
Employability
Do you believe in helping people become more employable? The scheme support projects that provide proper job training and skills, access to relevant qualifications and help in finding jobs.
Financial education and literacy
Everyone should have financial security and a good education -so support is offered for projects that help people to develop solid financial skills, manage their money effectively and avoid debt. They also support projects that improve education prospects for both children and adults, specifically in numeracy, giving them hope for the future.
Homelessness
Do you believe that everyone should have a roof over their head? Get support for your projects that reduce homelessness, support homeless people and help provide affordable, quality housing to vulnerable people.
Nottingham Building Society have £35,000 reserved for local causes. So make sure you apply now and see if Nottingham Building Society can help your local community thrive.