Tributes After 'Hero' Young Rugby Player Dies In Nottingham
12 July 2017, 09:07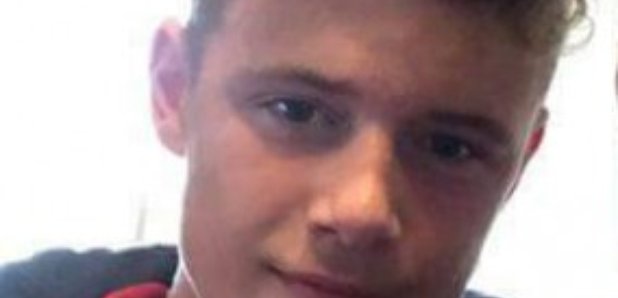 A 12-year-old boy who went missing in the River Trent in Nottingham has been named by family as Owen Jenkins and described as a "hero'' who had tried to help a struggling friend.
Owen Jenkins - who was a talented runner and rugby player - has been described as a "friendly giant'' and a "loving, kind, considerate and well-mannered lad'', who would do anything to help anyone.
Owen's bravery was praised in parliament, with Commons speaker John Bercow saying he wanted to send his "deepest condolences'' as he paid tribute to the youngster's "very remarkable courage''.
His grandparents said the sports-mad youngster went into the River Trent at Beeston Weir, near Nottingham, to help two girls but then got into trouble himself.
A huge search was launched by the emergency services and hundreds of people from the close-knit community of Beeston Rylands after Owen went missing in the river a few hundred yards from his home on Monday evening.
But Nottinghamshire Police said a body was recovered at 10pm.
Liz Ryan, Owen's great aunt, said he was a "loving, kind, considerate and well mannered lad''.
She said: "We don't know the full story but all we know is that he is a hero,'' she told the Press Association.
"He didn't think of himself.''
Ms Ryan said Owen's mother Nicola and father Gary were devastated by his death, adding that it has been "horrendous'' for the family, who joined the desperate search.
"The saddest part was we were told we all had to go because the light was going, the police said they had to just put the helicopters up with the infrared,'' Ms Ryan said.
"Then in the next breath he came and said they had found him, and he wasn't far.
"It was just seeing that man in the yellow coat and him saying 'We have found him', and Nicola said 'Is he dead?' and he just said 'Yeah'.
"It hit home then. It was horrible.''
Owen's grandmother, Lynda Fletcher confirmed that Owen went into the water to help two girls.
She said: "He would have been on the front row for anybody.
"Everybody loved him because he was so nice. They loved him because he was so kind and polite.''
She said: "He was like a giraffe, he was nearly 6ft tall. He was just a friendly giant.''
Mrs Fletcher was speaking outside the nearby Rylands Methodist Church where a book of condolence has been opened for Owen and candles lit.
Her husband, John, said his grandson had only just broken the Chilwell School record for the 200m, which had stood since 1981.
He choked back tears as he said: "I taught him how to go and help people.''
Mr and Mrs Fletcher said Owen's father spent the whole night sitting by the weir near the spot where the tragedy happened.
They said they hoped safety measures would be put in place at the scene to stop anything like that happening again.
But they also said Owen had been warned not to go near the water.
Cheryl Smith, from Rylands Methodist Church, said: "There's a definite outpouring of grief. Cut one person and we all bleed. We're Rylanders.''
She said: "It's a very close-knit community. Last evening, there were over 300 people down at the marina offering their help.''
Owen played rugby for Nottingham Casuals and many members joined the search of the river.
In a statement, the club said: "We cannot express how deep our sorrow is and our thoughts are with Owen's family and friends.
"Owen has played rugby for Nottingham Casuals RFC since he was seven and was loved by his team-mates and everyone he came into contact with. His team-mates are in bits this morning.''
Flowers have been placed at the scene with messages of sympathy.
One just read: "To a hero, from a community.''
The scene of the tragedy is close to the large Beeston Weir over the Trent, which diverts water into Beeston Lock.
People walking dogs in the area said it was not unusual to see people in the water on warm days, but they had not heard of a fatality in the location for decades.
Local MP Anna Soubry described Owen as a "remarkable young man'' as she raised river safety in the Commons on Tuesday.
The Tory MP for Broxtowe said she thought a minister should explain to parliament "how we can make sure that all those places are safe for all of us, especially young people.''
Replying, speaker John Bercow said: "We wish to send to all of his friends and family our deepest condolences and we want to remember the very remarkable courage that he showed.''