NTU Accommodation Block 'Has Similar Cladding' To Grenfell
28 June 2017, 18:32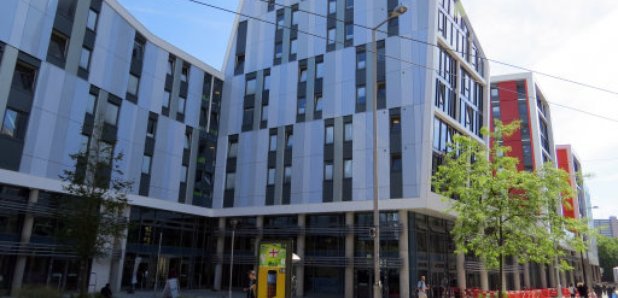 Around 30 students at Nottingham Trent University have been moved from an accommodation complex after tests on cladding panels in the wake of the Grenfell Tower disaster.
NTU confirmed tests on Byron House, which is owned and run by accommodation provider UPP, had shown three of its blocks have Reynobond materials.
In a joint statement, the university said a small number of students had been allocated alternative accommodation as a precautionary measure while further tests are carried out.
The statement said: "The safety of our staff and students is of paramount importance to the university and its accommodation partner UPP.
"As such, the university and UPP initiated an immediate review into the type of materials used on this building.
"This review showed that three of the building's seven blocks were clad using Reynobond ACM.
"As a precautionary measure UPP and NTU re-accommodated a small number of remaining students in these blocks into alternative rooms while further tests were carried out to determine the exact version of this product.
"Tests have since shown that these three blocks are clad using Reynobond PE.
"In light of this, NTU and UPP are liaising with the fire service as a matter of urgency to agree an appropriate course of action.''
Sales of the panels attached to Grenfell Tower have been halted for high-rise buildings by its manufacturer.
Arconic stopped global sales of its Reynobond PE cladding for tall buildings, citing concerns about the "inconsistency of building codes across the world''.