Fuse ODG Is The Ultimate Hype Man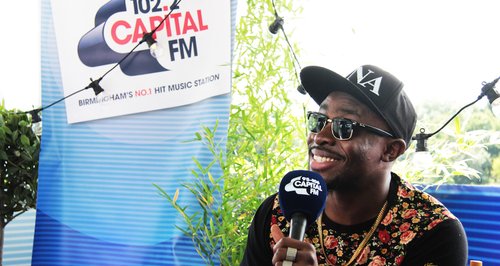 Reece needed a job. Rob bumped into him on New Street and found him with a sandwich board strapped to his chest, offering his services.
Reece was determined to spend the week on New Street, asking people to help find a job, then at the end of the week he'd choose the one that suited him best.
Well the Capital Breakfast Show had to help, so Rob and Katy decided to put the guy's CV on the air and they asked friend of Birmingham, Fuse ODG, if he could help boost Reece's rep!
And everyone knows there's no better Hype Man than Fuuuuuuuuuuuuse!

Fuse O.D.G and Reece's C.V.