Capital Reports: Birmingham
22 June 2018, 08:08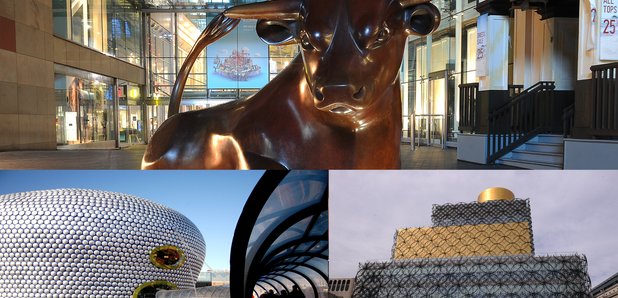 The latest news stories happening right across Birmingham and the Black Country updated throughout the day - listen on FM, online, on your mobile and on digital.
Around Forty Firefighters Deal With Blaze At Industrail Unit In West Brom.
Eight crews were called to the unit early this morning (22/6)
CAPITAL'S been told-Around 60 per cent of the building on Birmingham road's damaged.
Man Wanted Over Sedgley Attempted Murder
Police have released a picture of a man they want to speak to after a crash and stabbing in Sedgley.
23 year-old Luke Shelley's wanted on suspicion of attempted murder.
A 33 year-old was taken to hospital with stab wounds more than a month ago.
Stabbing In Kingstanding
A 45 year-old man is in a serious but stable condition, after a stabbing in Kingstanding.
It happened in Finchley Park just before 7am on Wednesday.
He's got injuries to his leg.
Birmingham Husband Jailed For Abusive Control
A Birmingham, who subjected his wife to regular beatings over 16 years, locking her in the house, has been jailed.
Zeenit Bibi endured 16 years of marriage to Aziz Rehman, who kept her a virtual prisoner in their home, routinely beating and belittling her.
Rehman was sentenced to 3 years 9 months.
Two Plead Not Guilty To Sutton Coldfield Murder
A 17-year-old youth and a 21-year-old man are to stand trial later this year accused of murdering a teenager in a street stabbing.
Ozell Pemberton, 16, was found fatally wounded in Sutton Coldfield town centre in Birmingham on May 17.
A post-mortem examination found he died of a single stab wound to the chest.
Appearing at Birmingham Crown Court on Monday, the 17-year-old youth, who cannot be named for legal reasons, and Oscar Ingram from Erdington entered not guilty pleas to the killing, during a 30-minute hearing.
Ozell's parents, friends and other family members were in court to watch proceedings.
A trial date of October 29 has been set.
Woman Dies After Hit And Run In Sparkhill
A mother-of-three has died in hospital after she was knocked down in a hit-and-run in Birmingham.
Noreen Akhtar was struck outside the Cravings Cafe in Stratford Road, Sparkhill, at around 11.30pm on Saturday.
The 38-year-old, from Banbury, Oxfordshire, was taken to hospital with serious head injuries but pronounced dead on Sunday afternoon, West Midlands Police said.
The driver of the car failed to stop at the scene and detectives are now urging that person to "do the right thing" and speak to police.
Three Teenagers Arrested Over Keelan Wilson Murder
Detectives investigating the death of Keelan Wilson in Wolverhampton have arrested three teenagers on suspicion of his murder.
They're aged 14, 16 and 17, were arrested this morning and will be questioned today.
A 16-year-old was also arrested last week and has been released on police bail pending further enquires.
Union Unite Want To Work Alongside Jaguar Land Rover To Protect Jobs In Birmingham.
It's after the announcement that Jaguar Land Rover is to shift all production of its Discovery model to Slovakia from Birmingham in a move likely to affect hundreds of workers.
The company said the switch will take place early next year and that agency workers are most at risk from the decision.
The announcement comes weeks after profits at Jaguar Land Rover were almost cut in half in the fourth quarter as the car-maker was stung by a combination of falling diesel sales, Brexit uncertainty and vehicle taxation.
Baggies Fan Echoes Advice For Gay Football Fans Ahead Of World Cup
A West Brom fan heading to the World Cup says it's important we all speak up about Russia's attitude to gay rights.
David Price from Proud Baggies is one of hundreds of gay football fans being advised against PDA's in Russia to avoid being targeted.