Birmingham Toddler's Death "Could Have Been Prevented"
22 February 2017, 14:06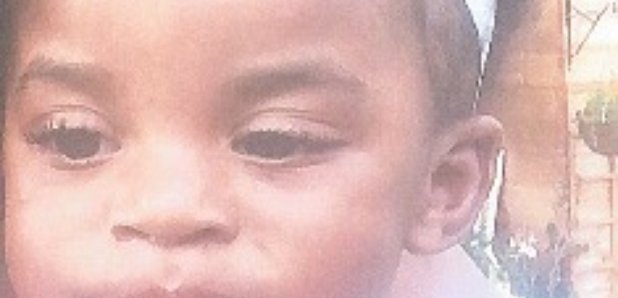 18 month old Keegan Downer died in 2015, after suffering abuse from her carer Kandyce Downer
Capital's been told the death of a Birmingham toddler in care has led to "tremendous change".
A serious case review has found Keegan Downer (known as Shi-Anne) was "failed" by child services, but lessons have been learned.
She was killed by carer Kandyce Downer in 2015, who had caused more than 200 injuries.
Councillor Brigid Jones, cabinet member for children, families and schools:
"My thoughts are with everyone who knew and loved Shi-Anne.
"While nothing we do will bring her back it is important that changes are made where there were flaws in the system; we have made such changes and we now have far more robust procedures in place.
"While Shi-Anne's terrible death could not have been predicted we know that she should not have been placed with Kandyce Downer. I fully expect that the lessons from this case will inform better assessments and practice around SGOs not just in Birmingham, but nationally."
The NSPCC have reacted to today's Serious Case Review findings:
"No child should have to endure the horrific abuse that Shi-Anne was subjected to during her tragically short life.
"It is clear that the process of making Kandyce Downer responsible for Shi-Anne via a Special Guardianship Order was deeply flawed, with a disturbing lack of assessment and scrutiny.
"It is vital that the child remains at the heart of all decisions that professionals make. And someone's motivation for wanting to take responsibility for a child must be rigorously explored, to ensure the child will be safe and brought up in a loving environment.
"We would urge anyone concerned about a child - whether it is something they have seen at the school gate or unusual behaviour - to contact the NSPCC helpline on 0808 800 5000, as it could save a life."