Birmingham Council Leader Quits Over Bin Row
12 September 2017, 11:08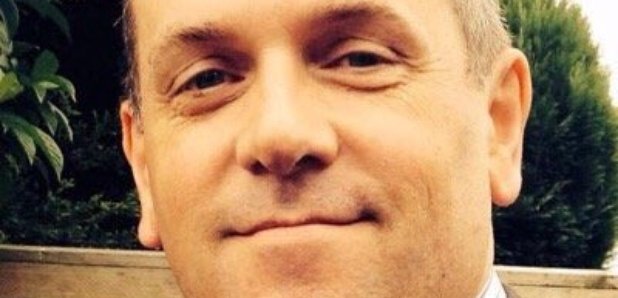 John Clancy says speculation about the bin strikes is harming the Labour party.
Birmingham's council leader has resigned with immediate effect after claiming "ill-informed" media speculation about the city's bin strike is harming the local Labour party.
John Clancy said he had made some mistakes during the long-running industrial dispute but felt honoured to have led Birmingham City Council since December 2015.
His resignation as leader was announced 10 days after the Unite union raised the prospect of Birmingham's streets being "piled high" with rubbish until the New Year.
Unite's assistant general secretary branded the council a shambles on September 1, claiming it had reneged on a deal done in mid-August which appeared to have ended seven weeks of strikes.
In a statement on his blog, Mr Clancy said: "It has become clear to me that frenzied media speculation about the Birmingham waste dispute is beginning to harm Birmingham City Council and the Birmingham Labour Party.
"I can see no end to such speculation, as ill-informed as much of it is, for as long as I remain Leader.
"I have therefore decided to resign both as Leader of the Labour group and as the Leader of Birmingham City Council with immediate effect.
"I would wish to stress that the actions I took along with my cabinet to negotiate an end to an extremely complex and difficult industrial dispute were done with the best of intentions. None of us are perfect, and I made some mistakes, for which I am sorry and take full responsibility."
Mr Clancy also expressed pride at his achievements in local housing during his time as leader, and said events in his personal life had convinced him "there are issues of far more importance than Birmingham City Council".
Responding to the news, Unite called for the resignation of the council's interim chief executive, Stella Manzie.
The call comes ahead of Thursday's High Court hearing in London, where Unite will seek an injunction against redundancy notices handed out to more than 100 refuse workers.
Unite assistant general secretary Howard Beckett said: "Stella Manzie must follow in John Clancy's footsteps and resign and the council honour the Acas agreement it reached with Unite to settle this dispute.
"This is the minimum that the people of Birmingham deserve."
A council spokesman said Cllr Ian Ward would take up the post of acting leader until a successor to Cllr Clancy is appointed.