Go Epic in 2017 and Skydive!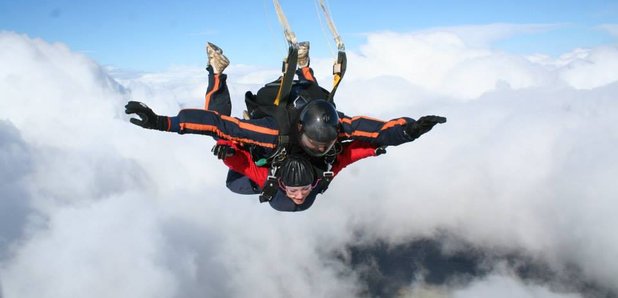 Help us raise money for our charity Global's Make Some Noise by taking part in something truly epic… dive out of a plane from 10,000 feet!
In order to jump you would need to raise the minimum of £425, this price includes the upfront cost of £99.75 for your booking fee and personal insurance. The remaining £325 will then cover your jump costs and sponsorship for Global's Make Some Noise. The jump will take place on Saturday 12th August. To jump at Brackley airfield you would need to be 15 stone or under on the day and aged over 18, the airfield are very strict with weight limits and if you are over this weight you will not be able to jump.

Please make sure you check our medical form. If you have any medical conditions listed on the form you would need to get this signed by your doctor and brought with you on the day to the airfield. If you do not have any medical conditions then you would simply need to sign the form yourself. There are very limited spaces for this day so make sure you do not miss out on this incredible challenge and support the amazing Global's Make Some Noise! If you have any questions, you can head to Skyline's frequently asked questions page here.