Zara Larsson Reveals Album Plans & A 2017 Tour On Global's Make Some Noise Day
7 October 2016, 10:31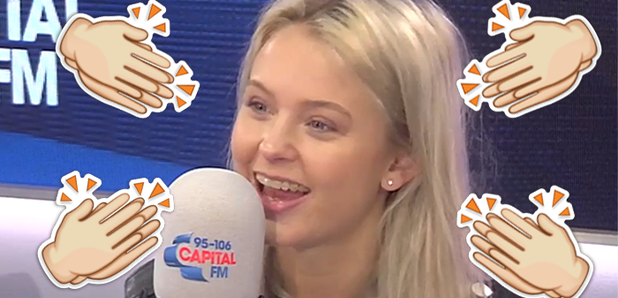 Swedish superstar Zara Larsson dropped by on Global's Make Some Noise Day to share some very exciting news!
Zara Larsson has absolutely dominated the chart this year, with the entire UK falling in love with singles such as 'Lush Life', 'Girls Like' and 'Ain'y My Fault'. So imagine our delight when Zara joined us for a little chart regarding her plans for the future.
We just had to ask her for any news regarding the upcoming album and of course she didn't disappoint, 'its very good, i mean i'm basically all done with it. All that is missing is the title and to me, that's the hardest part!'.
PIC: CAPITAL
She also added how the artwork is completely ready as well as the fact that hopefully a brand new tour will be coming in 2017! Excited much?!
Be sure to check out some of the great causes we're helping out this year and be sure to donate!
You may also like...