Usher to join Black Eyed Peas?
Usher is rumoured to be teaming up with The Black Eyed Peas at the Super Bowl on February 6th.
A source told the Associated Press that the singer will join the Black Eyed Peas during their half-time performance.
Will.i.am featured on Usher's 'O.M.G'.
Also rumoured to be guesting with the band is former Guns 'N' Roses guitarist Slash. BEP's Fergie sang on the Slash song 'Beautiful Dangerous' last year.
Usher kicked off the UK leg of his tour last night. He Tweeted: '1st night at O2 was incredible!! London- we're just getting started..'
Usher Music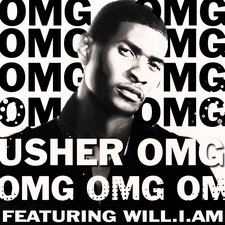 Yeah
Yeah!
Crash