Everything We Know About Stormzy's Second Album Inc. Release Date, Tracklist, Features
19 March 2018, 15:29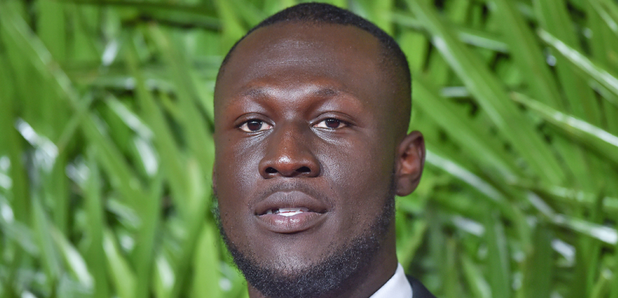 Having picked up numerous awards for his debut album 'Gang Signs & Prayer', Stormzy's second studio release is set to break ALL the records. Here's everything we know about it so far...
When you're a live performer as instantly captivating as Stormzy and you release a debut album including tracks like 'Big For Your Boots', 'Mr Skeng' and 'Blinded By Your Grace Part 2', it's impossible not to be considered an absolute legend.
Yep, Stormzy's debut solo album was an iconic moment in British music history, but with the fast paced industry we live in these days, we're already moving into album two! Here's everything we know about it so far...
> WATCH: Stormzy Surprised His Mum & Sister With Brand New Cars & Their Faces Were Priceless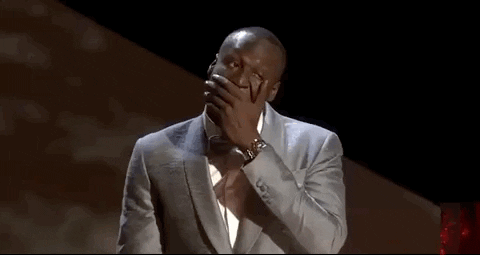 (GIF: Giphy)
What Is The Release Date For Stormzy's New Album?
Big Mike teased the release of his second album during a recently released track '4pm In London' in which he rapped, "Heard the first hit, they want the sequel / I've been working fucking hard, the album's coming soon I swear."
Sadly though, there's no word on exactly when that release date will be, however considering that 'Gang Signs & Prayer' was released all the way back on 24th February 2017, we should give Stormzy a bit of time to get album 2 sorted!
What Is The Name Of Stormzy's Second Album?
Looking back at the last two Stormzy projects doesn't exactly give us any hints at the South London MC's next album title. His debut EP was titled 'Dreamer's Disease' whilst his debut album was 'Gang Signs & Prayer', so good luck figuring out a potential title.
We think 'Wings On Tailored Suits' would be a good name though if you're still thinking about it Stormz...
Do they sew wings on tailored suits?

— #GSAP (@Stormzy1) March 9, 2018
Who Is Producing Stormzy's New Album?
The man behind many of the songs on 'Gang Signs & Prayer' has been talking about Stormzy's new album and it all seounds very exciting. Fraiser T Smith is that man and he revealed that he's been working on material for album 2.
Speaking to Music Week, Fraser explained,
"We've talked about doing the same thing in terms of the way that we're going to work and getting straight back into it. With this kind of momentum, I'm really keen to have the same kind of involvement as I did on Gang Signs & Prayer, because there's so much more Stormzy can give."
He went on to add, "We did some writing sessions at the end of the year and his singing voice, the delivery of his raps, his musicality, there's no way he's going to be just recycling Gang Signs & Prayer – it's going to be an incredibly exciting journey and an incredibly exciting sophomore album,"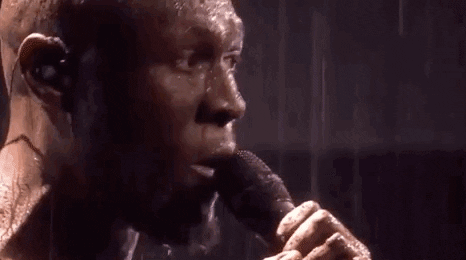 (GIF: Giphy)
What Is The Tracklist For Stormzy's New Album?
There are a number of unreleased songs that Stormzy has worked on and teaed over the last few years and it turns out that fans and his fellow artists haven't forgotten.
When musician Jamal Woon claimed, 'FAM!! @Stormzy1 has got like 4 mixtapes on that macbook of his.' on Twitter Stormzy replied with the eyes emoji, so he hasn't forgotten about these tunes people!
FAM!! @Stormzy1 has got like 4 mixtapes on that macbook of his.

— JAMALWOON (@JamalWoon) March 2, 2018
March 2, 2018
So if he does include the songs he hasn't released, the tracklist would feature:
'The Only One'
'Don't Need'
'Not The Same'
> Download Our Fancy New App For All The Latest Stormzy News!
Whilst you're here, check out what Anne-Marie revealed about Stormzy's secret meal at the Global Awards...