Awkward! Watch Us Fail Miserably As We Tried To Make Shawn Mendes Laugh Out Loud
7 October 2016, 11:32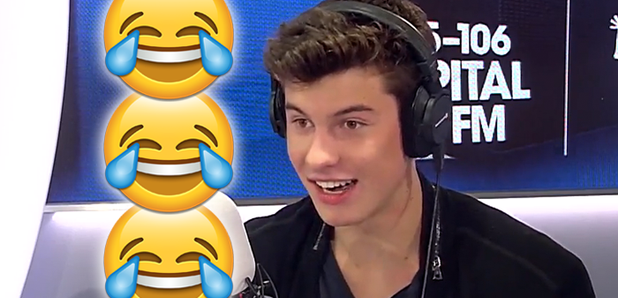 The 'Treat You Better' king dropped in for an intense game of XXX during this year's Global's Make Some Noise day.
Shawn Mendes is an absolute sweetheart of a guy, we all know that. We've seen that million dollar smile over and over again and we never get tired of it. However when you're trying to make Shawn laugh, it is a LOT harder than you'd think!
Trust us, we tried every trick in the book. Check out the video below...
Ok, so we may not have actually tried our VERY best...we even did a joke about roman numerals didn't we...oh dear.
PIC: CAPITAL
Maybe next time we get the Vodafone Big Top 40 No.1 chart topper in the studio we'll hired in some help from some real comedians (we still loved your jokes though Ant).
Be sure to check out some of the great causes we're helping out this year and be sure to donate!
You may also like...