Is Rihanna A Saint Or Sinner?
Join Capital FM as we take a look back at an array of Rihanna pictures and ask: is Rihanna a Saint or a Sinner?
1. Saint: Rihanna Goes Bridal

Looking fit for a white wedding Rihanna showed off her heavenly side in a long white gown. Picture: Getty

2. Sinner: The Naked Bride

RiRi wore nothing but a bride's veil as she posted a picture to her Instagram account of her rising from bed in the morning! Picture: Instagram

3. Saint: Blonde And Fresh-Faced

Rihanna's bright blonde hair and smiley face caught our attention as she attended a photocall for her debut film Battleship.

4. Sinner: Getting Down Low

As she performed live at the 2010 Brit Awards Rihanna pulled some sultry sinner poses. Picture: Getty

5. Saint: A Day At Sea

It's shades on and hair up as Rihanna jumped on board for a boat ride on holiday. This certainly looks like heaven!

6. Sinner: Suspenders

Continuing the series of revealing photographs she has uploaded to Instragram, RiRi shared one of her sprawled out on a couch wearing only suspenders and black high heels after she performed at the Victoria Secret fashion show last year. Picture: Instagram

7. Saint: Returning To Her Youth

This innocent picture was taken on the day Rihanna met and sang for producer Evan Rogers when she was just 15 years old. She captioned it "My life has never been the same since I took this pic". Picture: Twitter

8. Sinner: Skulls And Crossbones

Rihanna tweeted this picture when she was visiting London during the Halloween period. This creepy picture of Ri and a skull definitely falls in to the 'sinner' category. Picture: Twitter

9. Saint: Flowers In The Sunshine

Wearing a floral, floaty maxi dress, the 'Diamonds' singer looks like she is safe from sins as she cruises the Mediterranean on a yacht. Picture: Goff Photos

10. Sinner: Rihanna Eats Fast Food Too!

She might have one of the best bodies in pop, but even Rihanna succumbs to to the odd late night snack! Picture: Twitter

11. Saint: Beautifully Baring All

Stripping off in a photo shoot for a Nivea promotion, the red head flaunted her clear, soft skin - looking both fresh and feminine.

12. Sinner: Naked Rihanna Poses For Her Instagram Followers

Instagram was shocked last year when Rihanna uploaded a picture of herself enjoying a glass of wine by the fire with nothing on but a bra and a fur hood. Picture: Instagram

13. Saint: Rihanna Looks Angelic As She Waves To Fans At The MTV EMA's

RiRi managed to pull off an elegant yet edgy look at the MTV EMA's wearing a nude ruffle-style dress with her burning red hair in an updo. Picture: PA

14. Sinner: Rihanna Covers Up In Black And White Photo Shoot

The 'Stay' singer is no stranger to sexy photo shoots, but this one got really naughty as RiRi tried to cover up in a sheer shirt. Picture: Facebook

15. Saint: All Glammed Up At The 2013 Grammy Awards

Rihanna was one of the stars on the red carpet at this year's Grammys, wowing guests in this sheer floor-length red gown.

16. Sinner: Rihanna's Bedtime Tweets

Rihanna first sparked speculation she had reunited with former boyfriend Chris Brown when she tweeted this picture, which showed Chris Brown lying on his bed. Picture: Twitter

17. Saint: Rihanna At The Capital FM Jingle Bell Ball In 2008

Rihanna wowed as all as she arrived wearing an elegant black dress at Capital FM's Jingle Bell Ball at the 02 Arena in 2008. Picture: PA

18. Sinner: Rihanna Goes Naked For 'Stay' Video

In her new video for 'Stay', Rihanna strips naked and is shown singing the song in a bathtub while being serenaded by Mikky Ekko.

19. Saint: Rihanna Takes Her Mum To Halloween Carnaval

She's one of the busiest pop stars in the world, but that doesn't stop Rihanna from making time for family - here she is taking her home to the West Hollywood Halloween Carnaval in LA, where she was crowned Queen.

20. Sinner: Rihanna Teases Naked Body In Towel

When she set to work on a top secret photo shoot, Rihanna teased her followers on Twitter by posting a picture of her naked body wrapped in a towel. Picture: Instagram
Rihanna Music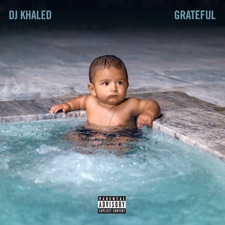 Wild Thoughts
DJ Khaled Feat.
Rihanna
& Bryson Tiller
Wild Thoughts (NOTD Remix)
DJ Khalid Feat. Rihanna & Bryson Tiller