Rihanna Wants Katy Perry Duet On Her New Album - Audio
31 March 2012, 07:00
The 'You Da One' star tells Capital the collaboration will happen, even if the pair are in their 60s.
Rihanna has confessed that she hopes her planned collaboration with close friend Katy Perry will hopefully appear on her next album.
The 'Talk That Talk' singer told Capital FM that the pair are determined to make it happen - even if they are 60-years-old.
Talking about the time she will be working with the 'California Gurls' star, she revealed: "Who knows? I don't know when she is making her album but hopefully when I'm making mine we can make something work – you never know. We're going to make that happen. Even if we're 60 years old – it has to happen."
The pair have spoke about a possible collaboration for a long time and the 'Firework' star recently confessed she wants it to be along the lines of Aretha Franklin and Annie Lennox's song 'Sisters Are Doin' It For Themselves'.
The singer has also wished her best to Katy ahead of her appearance at the Nickelodeon Kids Choice Awards in Los Angeles tonight (31st March)
You can listen to Rihanna talking about working with Katy Perry to Capital FM's showbiz reporter Kevin Hughes below:
Rihanna tells Capital FM she wants Katy Perry duet on next album
Rihanna Music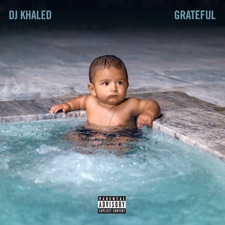 Wild Thoughts
DJ Khaled Feat.
Rihanna
& Bryson Tiller
Lemon
N.E.R.D & Rihanna