Louis Tomlinson's Favourite To Become An X Factor Judge But Fans Are Divided
3 April 2018, 11:03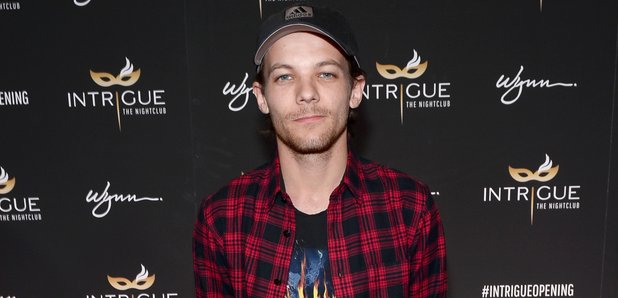 Fans are not happy with the idea of Louis joining the panel.
It looks like the X Factor might be getting a pretty big overhaul this year, with Louis Tomlinson being the fave new face to join the panel – but fans aren't happy about the thought of him becoming a judge.
Cheryl Just Broke Her Silence On Liam Cheating Rumours
Louis is the bookies favoutie – beating Cheryl in the odds – to join the judging panel this year on the show that made him famous, but while the thought of Louis live on our TV every weekend is pretty darn exciting, fans would rather he didn't take up the offer.
They took to Twitter to give their opinion, asking Louis to drop more music instead:
Hello I miss louis and I want new music from him and I don't want him to be a xfactor judge and y'all should get a life and stop stalking harry's bus

— SOUDE (@iamHalslinson) April 3, 2018
100% of Britons would very much dislike Louis Tomlinson to judge the X Factor and very much like him to get the boys over and start recording their debut album all over again.

— Stats Britain (@StatsBritain) April 2, 2018
I'll support Louis no matter what he chooses to do & he'd make a great judge, (we saw that on AGT) but now that he has his solo music & album upcoming I really want him to just do that well; concentrate on making it the best & promoting it more, not doing several things at once.

— Just Like Stephanie ◟̽◞̽ (@IthadtobeLou) April 2, 2018
Simon Cowell again !! A show full of acting!! Like can he leave him alone do what he is originally doing !! Most singers participate in this show r retired or need to be famous!Why Louis ll ever stuck himself in this circus !! I feel that Simon wants to push him away from smt !

— Larry28Love (@larry28lovee) April 1, 2018
Louis needs to concentrate on his solo career and not get deeper into the hell hole that is Simon Cowell i will support him no matter what but please Louis don't do it

— Joh | #TeamLouis (@Mia_alwa) April 2, 2018
if he wants to be a judge then i'm happy with that but i need music!! He's a good role model and judge anyway&we'll get to see him a lot more sooo im good with it!!

— reb (@rebcraii) April 2, 2018
We want an album a promo a tour another tour not X Factor judge Louis Tomlinson

— he's gay, petra #TeamLouis (@larrymytruth) April 3, 2018
what the fans want:
- LT1
- more music video's
- good promo
- merch
- the LT tour
- louis going to award shows
- photoshoots
- collabs

louis' team:
let's make him a judge on xfactor pic.twitter.com/UKfQHSqVLd

— Morgane ◟̽◞̽ N28 (@versaillestyIes) April 2, 2018
Rumors : Louis could be a judge on xfactor

Me : pic.twitter.com/cXHWkJv1l3

— Flore ◟̽◞̽ | 28 (@ForgodsakeLarry) April 2, 2018
i love louis as a guest judge on the xfactor but an actual judge?? he's born to perform on stage not sit behind a desk and gain the show views

— nicole(@bebeslouis) April 2, 2018
We can't lie, we'd be pretty stoked at the thought of more of Louis in our lives but we want the music too – that's not too much to ask, is it?
Download Our Shiny New App For All The Latest Louis Tomlinson News