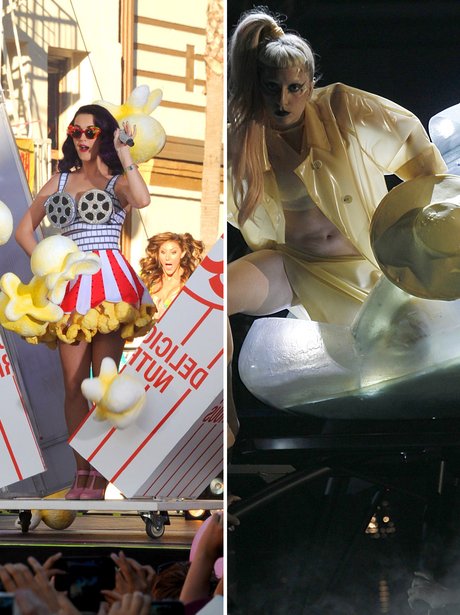 8. Making An Entrance: Giant Popcorn Vs. Giant Egg
When you're as big of a pop star as these two ladies... you need to know how to make an entrance. Fortunately for all you pop fans out there, whether it's bursting out of a giant popcorn box or emerging from an alien-like egg, these stars have got it covered!
Katy Perry Music
Swish Swish
Katy Perry feat. Nicki Minaj

Feels
E.T.
Chained To The Rhythm