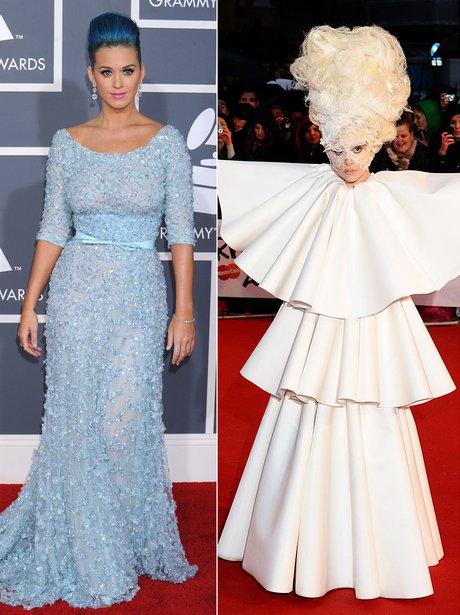 3. Red Carpet Looks: Making A Statement!
If there's one thing both Katy and Gaga understand...it's making a big impact on that red carpet! The two pop stars love nothing better than having the cameras snapping their way at an event or premiere...and always make sure their outfits is up to scratch for the occasion!
Katy Perry Music
Swish Swish
Katy Perry feat. Nicki Minaj

Feels
E.T.
Chained To The Rhythm