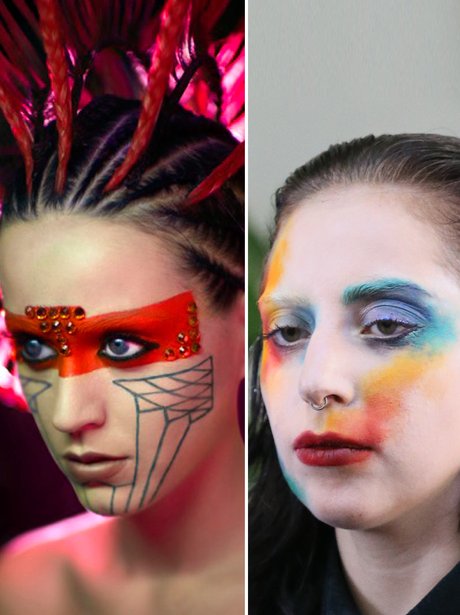 12. Face Paint: 'E.T'. Vs 'Applause'
A love of the theatrical is basically a prerequisite if you're heading into the pop world, and it's easy to see from some of these ladies' videos that Katy and Gaga have no worries about getting inked up!
Katy Perry Music
Swish Swish
Katy Perry feat. Nicki Minaj

Feels
E.T.
Chained To The Rhythm