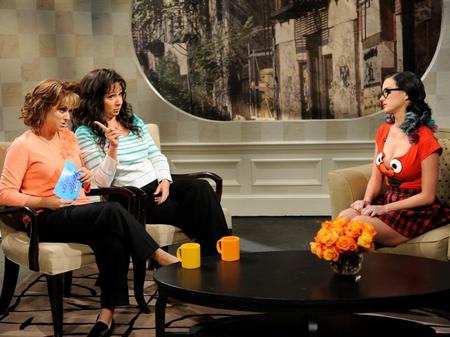 3. Katy Perry on Saturday Night Live
During the comedy sketch one of the regulars Amy Pohler stole a tweet from Russell Brand (posted earlier in the week) "Looks like today's show is brought you by number 38 and letter double D."
Katy Perry Music
Swish Swish
Katy Perry feat. Nicki Minaj

Feels
E.T.
I Kissed A Girl