Katy Perry: The 'Prism' Star's Career Through The Years
To celebrate Katy Perry playing the Capital FM Jingle Bell Ball 2013 in December, take a look at just how much the 'Roar' singer has changed over the years starting back in her childhood days and leading right through to today!
1. A fresh-faced Katy back in her childhood... dressed up as a little sailor! #Adorbs

Picture: Twitter

2. 2004: Katy used to perform under the name Katy Hudson while trying to make it as a singer.

3. 2004: Check out Katy from ten years ago... way before the fame!

4. 2005: See how Katy Perry's red carpet style has changed over the years.

5. 2006: Katy Perry perfects her red carpet pose at an event for Vanity Fair.

6. 2008: Katy Perry's career kickstarts with her HUGE hit single 'I Kissed A Girl'.

7. 2008: Katy celebrates the launch of her first major album release... 'One Of The Boys'!

8. 2008: Katy truly announced her arrival by singing on top of a cherry chapstick at the EMAs!

9. 2009: Before Russell and John... there was Katy's Gym Class Heroes ex-boyfriend Travie McCoy!

Katy Perry and her boyfriend Travis McCoy attending the Christian Dior Spring Summer 2009

10. 2009: Katy Perry had perfected her red carpet walk by the time the Grammys rolled around in '09!

11. 2010: Katy Perry takes Russell Brand along to a charity event.

12. 2011: Katy goes all purple.. but keeps her brunette hair... at the People's Choice Awards!

13. 2011: Katy continues the 'Teenage Dream' era with the 'California Dreams' world tour.

14. 2012: Katy got the change to pay tribute to Paul McCartney...while showing off a new blue 'do!

15. 2012: Katy's best known look is her with an electric blue hair colour! The #KatyCats love it!

16. 2012: Katy was still rocking the look when Paris Fashion Week rolled around.

17. 2012: Katy made sure the Summertime Ball was a night to remember with a show-stopping performance!

18. 2013: Katy crowned herself Queen (of the Katy Cats) at the PUNK: Chaos To Couture Gala!

19. 2013: Katy officially confirmed her romance with US star John Mayer earlier this year!

20. 2013: Katy ramps up the promotional campaign for her THIRD album 'Prism'!

Picture: Splash

21. 2013: Katy Launches Prism... and announces the 'Prismatic' world tour!

Katy Perry performs on stage at the Katy Perry iHeartRadio album release party
Katy Perry Music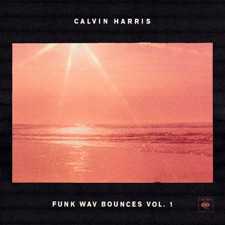 Chained To The Rhythm
Rise
E.T.