Katy Perry And John Mayer Engaged Over Valentine's Day?
16 February 2013, 08:49
The 'I Kissed A Girl' singer was pictured wearing a heart-shaped ring this week.
Katy Perry has sparked rumours she's got engaged to her boyfriend John Mayer after she was pictured out on Valentines Day wearing a heart-shaped ring.
The 'Part Of Me' singer started dating the blues-pop musician last summer – shortly after she finalised her divorce from comedian Russell Brand.
She was also rumoured to have been wearing a similar ring at last weekend's Grammy Awards 2013 ceremony.
John recently admitted the relationship felt like something he'd never experience before.
"I don't feel like I'm in a celebrity relationship," he said. "For the first time in my life I don't feel like I'm in a celebrity relationship.
Check out a picture of John and Katy out on Valentine's Day this week below: (Picture: Splash)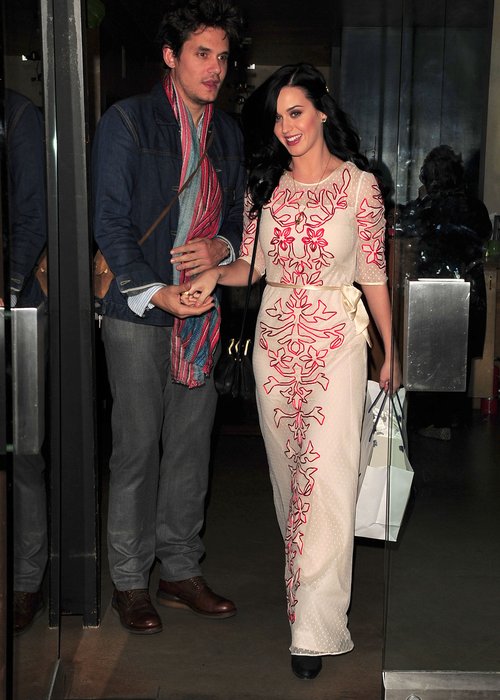 "I know it is high profile. It's hard to explain... For me it feels like something that's very human."
Meanwhile, the 'Hot N Cold' singer's ex Rusell brand recently weighed in on the couple's romance calling John a "worse womanizer" than himself and praised his former wife as being "perfect".