Eminem To Release Rihanna Duet 'The Monster' As Next 'The Marshall Mathers LP 2' Single?
25 October 2013, 11:42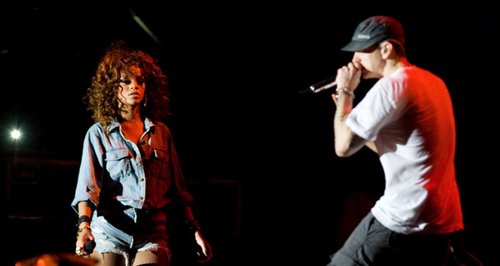 The 'Rap God' star is preparing for the release of his new album next month.
Eminem is reportedly set to release his Rihanna collaboration 'The Monster' as the next single from his new album 'The Marshall Mathers LP 2'.
So far the rapper has unveiled the songs 'Survival', first single 'Berzerk' and recent release 'Rap God'.
It's the second time the star has teamed with Rihanna after they worked together on the huge smash 'Love The Way You Lie'.
Hotnewhiphp.com claims the track will arrive as early as next week.
The 'Stan' star recently opened up about his new album and insisted it wasn't a sequel to his 2000 record.
Eminem releases new album 'The Marshall Mathers LP 2' on 5th November.